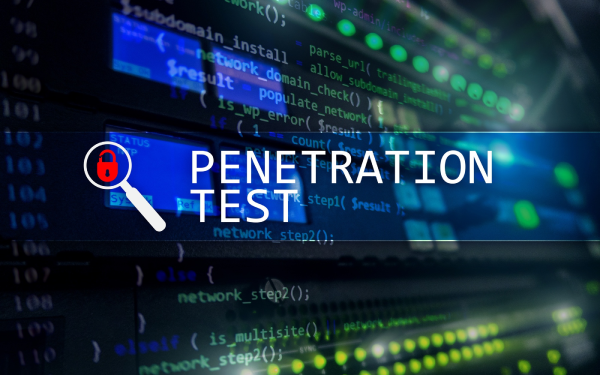 26 Oct

What is penetration testing? 6 good reasons you need to conduct a penetration testing
What is penetration testing? 6 good reasons you need to conduct a penetration testing
There has been a recent rise in enterprises and organisations moving their operations and businesses online due to many beneficial and favourable factors like scalability, efficiency, flexibility and ease of doing business. Along with its many advantages, moving online comes with its own set of problems like having a large surface attack area outside the network perimeter, underestimating the complex and evolved extraction technologies that the hackers possess and being exposed to hackers and threat actors all the time. If an organisation avoids or ignores cybersecurity measures, then it is at a risk of becoming a victim of a malicious attack which might lead to data breaches and a complete halt in operations altogether causing great financial loses. One solution is to regularly undertake, risk assessment and carry out penetration testing to detect any vulnerabilities in the system and address them before it gets exposed to the outside world. Penetration testing also enables the organisation to develop a robust security system which can detect, respond and recover from the attacks without any or minimal damage.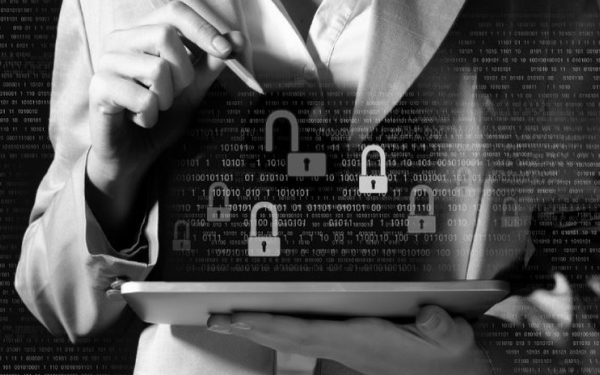 What is Penetration Testing
Penetration testing encompasses a variety of manual and automated techniques to simulate an attack on an organisations security system. The penetration testing is generally conducted by an ethical hacker or a security tester who tries to break into the corporate security system and identify known and unknown vulnerabilities before an actual attacker or a malicious actor does. The security tester primarily carries out an active analysis of the target system to identify any potential threats or vulnerabilities that could result from improper system configuration, system infrastructure flaws or operational incompetency's, exposed end points, exposed servers and API's.
The stages in Penetration Testing
Penetration testing is a process that incorporates simulated breaching and mimicking simulated attacks on the organisations network security system to detect vulnerabilities and risks that may result in a full-fledged attack in the future. Here are 5 stages involved in carrying out a Pentesting.
Planning and exploration: The planning stage includes defining the scope of the testing, establishing priorities and documenting objectives and goals of penetration testing. The reconnaissance stage includes the critical systems that is to be tested and the types of tests to be performed on the system. It basically includes measures like gathering passive and active intelligence on critical network systems, domain names, gateways and servers which are vulnerable to attacks and to understand how the target functions when under an attack.
Gaining access to the system: This stage involves the exploitation of vulnerabilities that were identified to gain unauthorised access to and infiltrate the network system. Several ways in which the vulnerabilities are exploited are, by escalating privileges to gain access to the system, leaking data, intercepting data traffic and using critical information from them and injecting a malicious code to steal data and gain unauthorised access.
Maintaining access: In this stage, the attacker tries to maintain persistent and continuous access to the system that he has just breached or penetrated. Maintaining access for a longer period allows the attackers to pivot the compromised system and move laterally across other network systems and gain in depth access. The idea here is to detect threats immediately so that the lateral movement is minimised that find a way to detect the attack which goes unnoticed in a system for a long period.
Analysis and reporting: In this stage, an analysis is carried out of the attack and a detailed report is compiled and documented foe further use. Reporting involves filing incident reports when the threats are detected. The reports generally include details such as vulnerabilities that were exploited, critical systems that were compromised, data that was breached and the amount of time that the ethical hacker or tester was able to stay in the system without being detected.
Reasons to conduct penetration testing
By identifying the risks and vulnerabilities before the criminals do: Penetration testing is a security assessment process that detects unknown vulnerabilities and risks beforehand. Identification of risks help you to categorise and segment the critical systems. Also, once the risks are identified, you can carry out a risk assessment of your business and the impact it will have on your business. You can then prioritise the risk based on the risk appetite and mitigate them based on high risk to low-risk priority basis.
Helps in regulation and compliance: Conducting Penetration testing helps you in ways beyond just network security. Penetration test is a must in some countries and non-compliance of certain laws and regulations may incur a hefty fine, loss of operational and business license or even jail time if you are from a critical or sensitive industry such as finance, banking and healthcare wherein data protection is a must.
Keeps the company reputation intact: When an unidentified vulnerability is exploited and data breach occurs, the company risks losing much more than just data. Data breach or leak may cause loss of customer confidence on your products which will lead to a loss in revenue and profits. The shareholders will withdraw their shares affecting the share price which might push your company in a deep financial plunge. Penetration testing helps you avoid expensive security breaches that may put your employees and customers loyalty at stake.
Helps you stay in the competition: A ransomware attack can cause the operations of the company to come to a halt until solution is drafted. A ransomware attack can also cause customer data leaks which may be forwarded to your competitors at a price. The data leak might have legal implications and you may lose the competitive edge in the market. You might even lose your current and prospective customers through customers poaching by rival companies which may cause revenue loss.
Saves recovery and remediation costs: Penetration testing can save you the recovery costs of recovering from a full-blown attack and data breach. A data breach or system infiltration can cost business inoperability loses, revenue loses, legal costs and marketing and PR costs after the attack. Penetration testing is a proactive solution to identify system vulnerabilities and weaknesses and save recovery costs. Penetration testing also ensures business continuity is carried out regularly.
Helps in developing effective and efficient security measures: The penetration results are documented shows current security measures and level of your firm and how effective it is against different types of attacks. It gives insights and information on security gaps, system misconfigurations, impact of attacks on performance and functioning. Overall penetration testing provides you with good security measures and protects your cybersecurity investments.