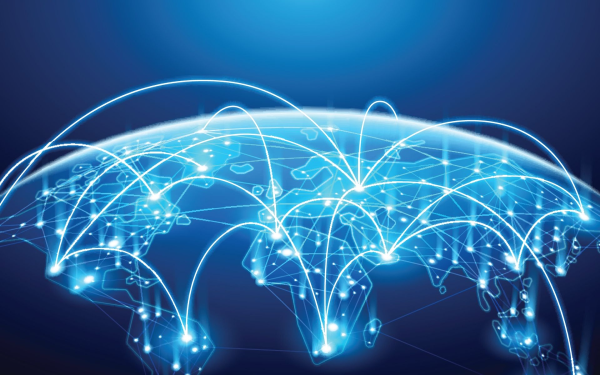 18 Nov

Planning, Developing and Implementing network security strategies
Planning, Developing and Implementing network security strategies
More and more organisations are taking up their businesses online as it is much more scalable, efficient and cost effective. As the businesses go online the internal operational processes get linked to the network infrastructure. The network security is easy to overlook and can result in data breaches. Developing a sound network security plan is the key for any organisation to protect its assets, reputation, intellectual property, staff and its customers. The security plan should be flexible, should support your business model and vision and not be too restrictive. The following are the steps you need to develop and implement for a robust and sophisticated network security plan.
What is a network security plan?
A network security plan is set of steps, approaches and techniques undertaken by an organisation to improve the security structure. A sound strategy helps in protecting from unauthorised access, data breaches and direct attacks from threat actors. The approach can be a simple top-down approach which includes establishing objectives and priorities and the steps or actions taken to achieve them in a specified timeframe. A security plan enables the company or an organisation to be ready and counter against any unforeseen events or circumstances which jeopardize or compromise the security system. the security plan is basically a document which requires regular reviews, changes or maintenance regularly to ensure that it is u to date with the current security regulations and technology.
Planning a secure network is a combination of software, hardware and security applications that require a high-level expertise and understanding. The following steps demonstrates how to develop and implement a network security plan.
Assess your network: The first step is to thoroughly assess and examine your network. The network assets include the hardware and software components, machines, employees and the data traffic. Assessing the network components determine what exactly are you trying to protect. This step helps in further determining goals and objectives of the organisation.
Analyse the threat landscape: Once you have determined what assets or elements of your network to protect, you should perform and internal and external threat landscape analysis. The external threat landscape analysis will determine or provide a report on:
Who are your customers?
What products or services are you selling?
Who would benefit from hacking or disrupting your service?
Which are the most common security vulnerabilities that your industry as a whole faces?
The internal threat landscape assessment will:
Identify security loopholes in your system.
Identify threats, weaknesses and vulnerabilities your security system possesses.
Test your security systems strength to detect and respond to attacks.
Provide remediation measures to develop and improve the network security system.
Develop security policies and procedures: Once the threat assessment results are out, the current policies or procedures in place can be augmented or completely changed based on the results. The organisation should develop a primary general policy and other sub policies which are in detail and complements the primary policy. The policies should be transparent, formed based on organisation's mission and vision and most importantly should be documented in a short and concise manner so that the employees find it easy to read and understand.
Develop a security focused culture: The security plan and its implementation is only as good as the employees. If the policies and the employees are not on the same page then your security plan might not work. Employee and staff training is essential to ensure that your employees understand the policies and to foster security first culture among them. Security awareness training programs and periodic check campaigns should be organised to see whether the employees are threat ready and to see how they respond to the threats. This proactive approach increases security knowledge and awareness among the employees and reduces confidentiality and integrity issues which arises due to lack of safe security culture.
Establish an incident response system: However strong and robust your network security plan or structure may be, there is always a risk of an attack from threat actors. The threat actors come up with new and sophisticated ways to gain entry or infiltrate into your system. Implementing an incident response system is and effective approach to thwart attacks. Incident response system provides steps to be undertaken in case of a breach or an attack on a system. Incident response system if implemented correctly limits damages, reduces recovery cost and time and sometimes even prevents an attack if detected early. Incident response plan also includes documenting the attack timeline, assembling relevant team members, informing the senior leadership details of the attack and lessons learned from the attack.
Implement a compatible security framework: Establish security control by implementing security framework which are in line with your security policies. Organisations can select from among Center for Internet Security (CIS), International Organizations for Standardization (ISO), or The National Institute of Standards and Technology (NIST). Selecting a framework allows the company to make improvements to the system and track its progress.
Hire a third-party managed service provider: An inhouse IT team helps you manage your daily IT activities but a MSP can help you implement your security system seamlessly and also improve it. MSP can focus on security areas where your in-house IT team lacks expertise and knowledge. Hiring a managed service provider helps your operational team to focus on more important and relevant tasks and thus proves to be a cost-effective solution. They help you with complex security problems such as performing timely audits, regular patching and implementation of network updates as well as performing tests to determine risks and vulnerabilities.
Monitor and alter the plan as and when required: Once the plan is implemented, organisations should constantly monitor the effectiveness of the security plan to check whether it is working as per the requirements and design. If the security plan yields no results or doesn't work as per the plan, organisations shouldn't be wary to adjust and change the existing plan based on changing security requirements of a company even it the change comes at a cost. Organisations should remember that although changing and chopping the system as per the requirements is and expensive, it has long term benefits.