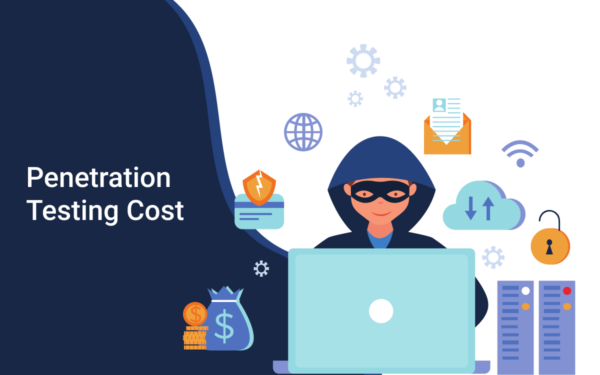 10 Jun

How Much Does a Penetration Testing Service Cost?

Do you know your system's strengths and weaknesses?

If not then penetration testing is what you need at this time. Penetration testing can measure the merits and demerits in any controlled environment. It encourages you to think like a hacker to beat a hacker!

But, why has penetration testing become so crucial nowadays?

If we closely look at the current scenario, we realize that there is a rapid and unprecedented digital transformation. Everyone is taking their businesses online and even big companies have allowed for remote work.

This transformation has led to an increase in the risks associated with cybersecurity that we can see through an increased number of cyberattacks.

Surprisingly, more than half of the web application vulnerabilities fall under the category of high-severity and critical. As hackers are aware of the growing usage of web applications, there has been an increase in cyber-attacks on web applications.

More than 20% of all cyberattacks in 2020 were against web applications. Considering the cybersecurity threat, it is important to get penetration testing done.

If you skip pen-testing then the cost that your business would incur will be much higher and the data breach will cause damage which will not only affect your business financially but also result in reputation loss.

In a study named the cost of a data breach conducted by IBM in 2019, the average cost of a data breach is 3.92 million dollars with an average loss of 25,575 records.

Now you can well understand the intensity of loss with 3.92 million dollars spent in repairing which is more than an average $4,000-$40,000 cost of penetration testing by a professional.

Get Web Application Penetration Testing Service Today!
When Should You Perform Penetration Testing?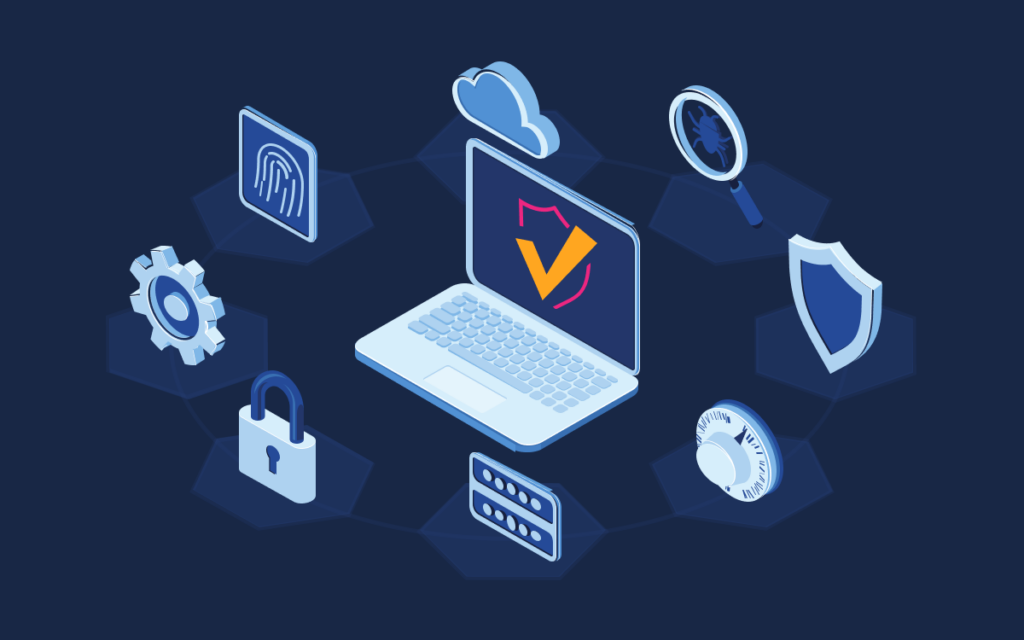 Penetration testing is not easy as many factors work behind it. It covers the analysis of various factors that include the network environment, identifies potential vulnerabilities, and techniques to exploit those vulnerabilities.
So, to get a peek into your company's network, a hacker needs to find security holes.
A company may need penetration testing to comply with requirement 11.3 of the Payment Card Industry Data Security Standard (PCI DSS). It outlines the Australian business requirements for the security management of card data.
However, penetration testing isn't limited to PCI DSS. You can surely request a penetration test to ensure your business's security.
Here are common scenarios when you can consider pen testing:
To ensure the security of your company's data
You can consider pen testing as a part of the development cycle of the web application
When you have to modify end-user policies
Establish a different branch of your office in a new location
To prevent cyber attack due to malware or any other means
When you need to make crucial upgrades in the applications or network infrastructure
You need pen testing to comply with security standards as discussed above
To ensure proper implementation of your cybersecurity risk management strategy
Other than the reasons mentioned, your clients and the number of security certificates your business maintains are also important. But, the crucial thing to consider here is the size of the company network along with the complexities, and pen testing staff assigned.
The reason is that pen testing in a small environment with a few complexities can be done easily while a large organization may take several weeks. And, all these factors help you determine the penetration testing service cost that we will discuss in this blog post.
So, let's begin!
How Much Should Penetration Testing Service Cost?
When it comes to penetration testing service cost, you would want to know the exact dollar amount needed to perform a pen test. But, you need to understand what penetration testing budgeting is and consider various types of pen tests available.
This way, you can determine the pen-testing budget and make an informed decision. Well, the cost depends on various factors that include the following: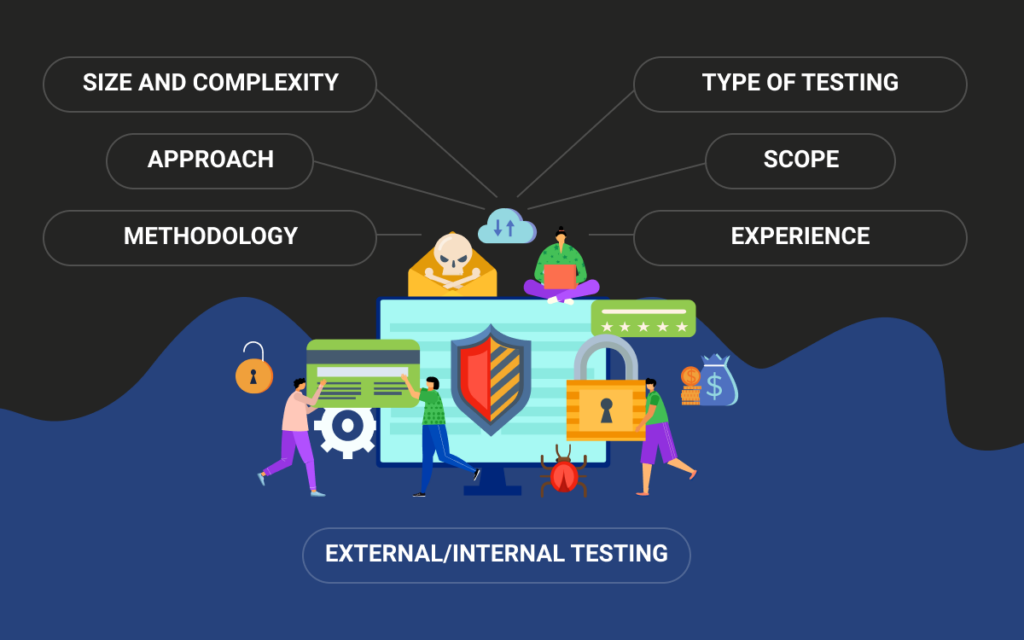 1. Size and Complexity
The penetration testing cost will depend on the size of the organization and the complexity of the systems that will be tested. All this helps you determine the requirements of your business and what is in the scope.
The crucial components to be considered include the total number of IPs and the number of web applications that require pen-testing. It could take weeks or months to carry out the test properly. So the more time the pen testing will dedicate, the higher the cost will be.
We can say that one size doesn't fit all. Instead, the cost may vary for a small startup it could be between $4,000 and $25,000. On the other hand, the cost for a large company may range from $30,000 to $100,000.
Read Also: Guide to AWS Penetration Testing
2. Approach
When professionals approach penetration testing, there are many ways they can do it. Some go for automatic vulnerability scanning while some go for manually intensive techniques to search for entry points.
The entire focus is to look for places to remediate. Both the approaches are different that helps a company to understand the risk and prioritize the ways to fix it.
The important thing to consider is the time and resources spent in the process as they will likely affect the penetration testing budget.
3. Methodology
The methodology is a crucial aspect to ensure the right implementation of penetration testing according to the global standards and industry framework. It largely depends on the tools and techniques that the hacker uses that may increase the penetration testing service cost.
However, using expensive tools and slow methodology, you can expect a high-quality result. We would recommend you to have a thorough examination of the network infrastructure and applications the first time you carry out a pen test.
Here are a few common areas that you must focus on when you consider a penetration test:
Network security
Database security
Configuration and identity management
Password vulnerabilities
Check for authentication issues
Vulnerable components
Check for injection vulnerabilities
Cross site scripting attacks
Session handling
Client side protection
4. Type of Testing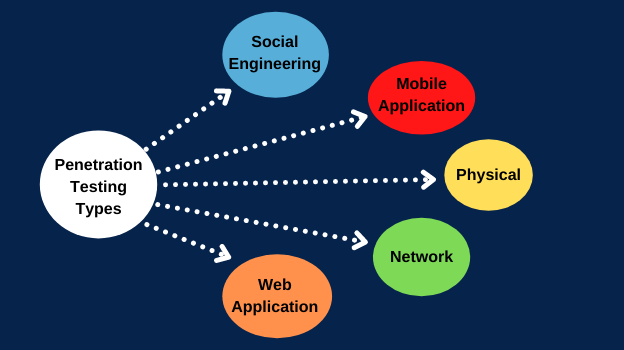 Your penetration testing budget would also depend on the services you choose and the type of test needed while considering the reason. We have already discussed when you can conduct penetration testing.
All you need to do is to focus on the priority before you decide the type of testing to be carried out which will determine the further costing.
5. Scope
Another crucial thing to consider while determining the penetration testing budget is the scope. Here the company's environment plays a huge role that gives you a clear idea of its infrastructural needs and wants.
This way, you can get accurate pricing. The penetration testing professionals will figure out different elements during the scoping process. The elements include:
Company environment
Some peculiar aspects of the company
End goal of pen testing
Identify existing issues and essential apps
Define priorities
Read Also: All About API Penetration Testing
6. Experience
When you determine the penetration testing service cost, the experience of the agency or the professional you choose also matters the most. If you choose a professional with more experience, it tends to increase the cost of the service.
Think about the reason you are carrying out the pen test. It will help you choose the right agency or professional as you would know the level of experience needed for each type of test.
However, if you have a small business with a simple network system, consider going for affordable services. A professional with a handful of experience can also handle and manage penetration testing well in a simple environment with less complexity.
7. External/Internal Testing
When it comes to network security tests, a majority of penetration testing is done offsite. If you require an onsite test or an internal test, the cost of penetration testing is likely to increase.
Moreover, when you employ a company from some other region, you can expect an increase in cost due to travelling and lodging costs.
So, above are the factors that you must consider before you determine the penetration testing budget. We would recommend you choose pen testing professionals with whom you can communicate and discuss the actionable remediation.
Secure Triad is a penetration testing agency that provides the highest quality of testing. We have an experienced team of professionals that simulate a real attack scenario to give you a clear picture of threats in your system. Our team of professionals ensures thoroughness of work and would help you with the best solution to mitigate the risks.
If you are looking forward to conducting a penetration test and want to know the actual cost, schedule a call with us here and get a completely customized quote.