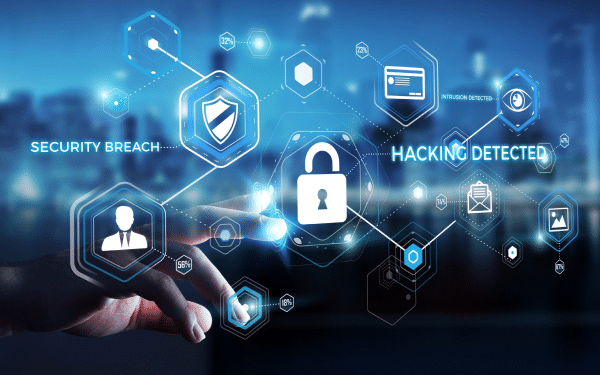 05 Oct

14 cybersecurity metrics you should be monitoring in 2022
14 cybersecurity metrics you should be monitoring in 2022
As many businesses and data are moving online, the frequency of cyberattacks are increasing. Data breaches or leaks can cause a significant amount of damage to a company reputation and finance. Having a sound and robust cybersecurity and network security system in place is a priority nowadays. Investing in cybersecurity systems is not a guarantee that your system is failsafe and that you are doing enough. Along with investing and developing the system comes the performance tracking metrics. Data protection, preventing breaches detecting cyberattacks have a checklist or cybersecurity metric list that should be followed to develop a strong security system. Cybersecurity metrics and its performance will indicate the difference between a strong efficient system and a frail and infirm system. Key performance indicators are an effective to measure the success and efficiency of your cybersecurity program. KPI's also aid in developing the system and the decision-making process regarding cybersecurity systems.
Although quite a few organisations have been tracking cybersecurity metrics, it is still an uncommon and developing practise in the information security industry. A study from PwC suggests that just 22% of Chief Executive Officers believe their risk exposure data is comprehensive enough to form decisions, a figure that perilously hasn't changed for the past 10 years. This is supported by a global information survey conducted by EY which states that only 15% of the organisations information security report meet their expectations.
Importance of cybersecurity metrics
Although many companies are investing heavily on their cybersecurity program, no system is breach free or failsafe. With the threat landscape constantly changing, the attacks have evolved and are becoming much more complex and sophisticated. The organisation too needs to evolve and constantly update their security system to prevent or thwart the attacks which can only be done if the cybersecurity performance is measured. Cybersecurity metrics are important for the following two reasons:
Measuring cybersecurity metrics such as KPI's and KRI's provides and overall snapshot on how effective and efficient a security system is. It gives an overall view on what is performing and what is not. Thus, measuring these metrics help you in your decision-making process on how to further improve and what decisions can be implemented to make the security system strong and resilient.
As these metrics can be measured and are documented, providing quantitative information to the business stakeholders makes a case for your investment on cybersecurity system. It shows how effective, efficient, and reliable the program is and can gain the chief information security officer leverage on gaining future investment funds to develop the system further.
Read Also: 6 REASONS, WHY YOU SHOULD CONDUCT REGULAR SECURITY ASSESSMENTS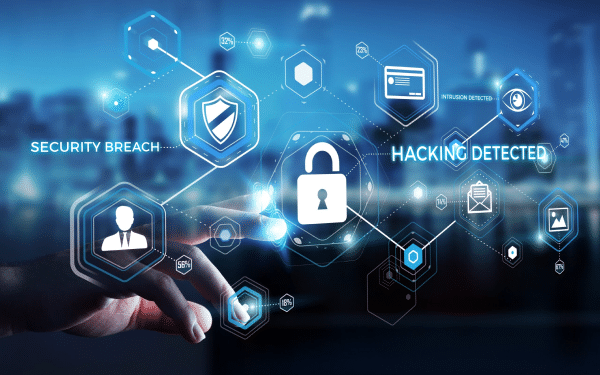 14 cybersecurity metrics to track
Preparedness level: The level of preparedness shows the number of different devices on your network system that are fully patched and are up to date with latest security controls and fixes. The level of preparedness can be determined by carrying out a vulnerability assessment of the system and then patching up or rectifying devices which are not up to date.
Recognizing unidentified and unclassified devices: A system inventory process should be carried out to recognise devices which are unidentified on the network. Firms allowing BYOD (Bring your own device) should recognize and identify devices of employees which access the corporate networks on a regular basis. Identifying or inventorying the devices helps the organisation from a potential blind spot and thwarts attacks.
Attempts at intrusion: Have a strong firewall and document data from the firewall log to keep a count on number of intrusion attempts by a cybercriminal or a threat actor. The log provides a detailed report on the nature of the attack and the preventive measures taken.
Security incidents filed: A security incident is an event that implies that the security system of an organisation has been breached or compromised. Security incident reports show how many times has an attacker or a hacker infiltrated your system. Security incident reports also suggest that the system or measures I place to prevent an attack has failed.
Mean time to detect (MTTD): MTTD shows how long do security threats and vulnerabilities go unnoticed in your system. MTTD indicates the amount of time it takes for you security team to detect a threat or a vulnerability.
Mean time to respond (MTTR): MTTR indicates the amount of time taken by your security team to respond to an attack after identifying the attack. This is a very important metric, as a low MTTR time shows that the system is efficient, and the damages will be minimal, or recovery time will be less.
Mean time to contain (MTTC): MTTC indicates the average time taken by a security team or a system to fully identify all attack vectors and nullify or contain the attack. The lesser the MTTC time, lower is the possibility of significant financial damages.
Security ratings: Security ratings is a simple and non-complicated system to communicate the security metrics performance to a non-technical person through easy-to-understand score. The system is graded or rated from A to F based on your security metrics performance. The grade determines how the level of security of your company's system.
Patching cadence: Cybercriminals often use exploitation tools and threat intelligence tools to launch a complex and sophisticated attack on the security system. If as system is not patched it might succumb to the attack. Patching cadence show the amount of time taken to patch a device or a system with latest fix for bugs.
Access management: This metric shows how many users are super users who have administrative access to the security system. The best practise is to limit the access of the users and allow them access only to the resources which are necessary for them. More the super user access more vulnerable is the system.
Security policy compliance: Is a metric that shows how well are you documenting exceptions, policy compliances and configurations.
Business partners with effective cybersecurity polices: Securing your system is a step in right direction but the end of the road. You must keep a track or document the percentage of business partners that follow hygienic security policies. You must make sure that the cause of a breach or data leak are not your business stakeholders.
Comparison with peers: This metric is a representation of how your organisation is faring in security system metrics as compared to your industry rivals. This information is accepted and preferred as the stakeholders and policy makers of the organisation want to know what is the industry average and where they stand against their competitors.
Cost per incident: This is a very important metric as it shows the cost incurred in damage treatment and for nullifying the attacks. This metric provides details such as respond and recovery costs, investigating and documentation costs, productivity loss costs, third party costs and costs incurred due to brand reputation damage. Lower cost per incident shows that the security system is resilient and is doing what it is supposed to do.
Read Also: HOW TO DEVELOP A CYBERSECURITY STRATEGY: STEP-BY-STEP GUIDE